SPECIAL OFFERS
SAN GIMIGNANO
DIRECTLY WITH NO INTERMEDIATES
WELCOME TO
SAN GIMIGNANO
UNESCO WORLD HERITAGE SITE
A city to love, a fortified medieval treasure crowned by a magical circle of towers that dominates the harmonious architecture of squares, streets and suggestive buildings: staying overnight in San Gimignano is a magical experience of "living in history", a dip in the past for discover the most authentic part of a unique place in the world. Each hotel opens its doors to a world of emotions to be experienced in the comfort of modern, professional and attentive hospitality, the result of a long tradition and true passion. Discover all our hotels and the best offers proposed directly by the hoteliers to book your stay in San Gimignano at its best.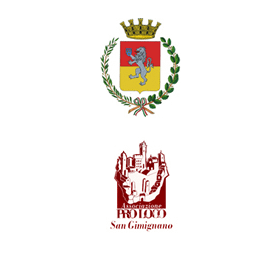 'Dante's San Gimignano', an itinerary that begins in the past, in the free and prosperous city of the Middle Ages, when the towers were built.
When the Town Hall had recently been moved to its current location and the Torre Grossa was being built.
A time when San Gimignano was an important crossroads of trade, people and ideas.